Opportunity Details
Volunteer Wheels Driver, Class C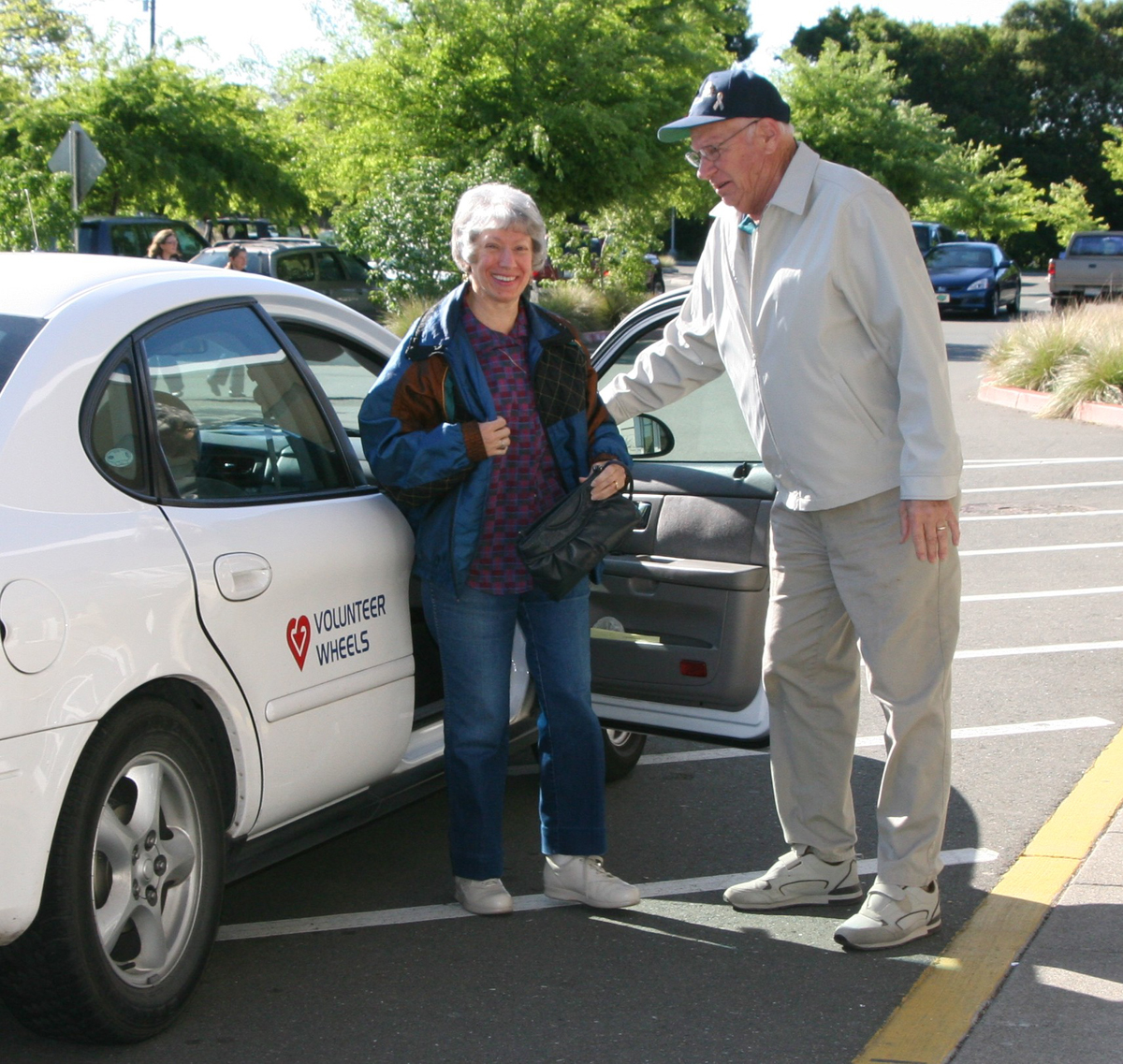 CVNL seeks volunteer paratransit drivers who thrive in challenging work environments while making a difference in the lives of senior citizens and persons with disabilities. Ideal candidates are problem solvers that are mission driven and have solid navigation and communication skills. If you find yourself adaptable, patient, and simply enjoy life, you will find the Volunteer Wheels Paratransit Driver position most rewarding. Drivers operate a standard sedan to numerous locations in a variety of road and weather conditions. While performing the duties of this job the volunteer may be exposed to wet, humid and dry conditions, fumes, airborn particles, vibrations and loud noises. Door -to-door service will require the driver to get in and out of the vehicle multiple times per day.
Responsibilities:
Regular communication with office dispatching staff.

Real desire to work with the general public, senior citizens, persons with disabilities.

Willingness to drive 100+ miles per shift in our company vehicle.

Excellent sense of directions and do not get lost easily, familiarity with geographical area and ability to read street maps.

Problem solve on the fly.

Relate sensitively to persons having physical and/or emotional disabilities.

Basic math skills for fare collection and reconciliation.

Complete paperwork accurately.

Enjoy being a team player.

Willingness to take an extra shift as needed.
Requirements:
Over 21 years of age.

Fully vaccinated for COVID-19.

Valid Class C driver's license.

Acceptable DMV H-6 report (Department of Motor Vehicle) and insurability at normal risk rates.

Continued acceptable DMV (Department of Motor Vehicle) record as reported by the DMV Pull Notice Program for the duration of your volunteering.

Successfully complete a background check pre-hire Department of Justice (DOJ) and Federal Bureau of Investigation (FBI) screening.

Successfully complete a safety road test administered by Volunteer Wheels (post-hire).

Climb, balance, stoop, kneel, crouch, crawl, walk, and occasionally lift and/or move up to 20 pounds.

The ability to support clients with canes, walkers, & crutches up and down ramps, and to assist and support disabled and frail clients is required.

Specific vision abilities required by this job include close vision, distance vision, peripheral vision, color vision, and the ability to adjust focus.
Benefits:
On-going monthly training offering morning or evening choices for required 4 attendances per year.

Annual volunteer of the year award recognition & appreciation event.

Satisfaction and pride in making a huge difference in the lives of our clients
Time Commitment: Flexible schedules Mon-Sun. Shifts of 4, 6, or 8 hours starting as early as 6am or ending as late as 6pm.
Location: 153 Stony Circle Suite 100, Santa Rosa, CA 95401
To express interest: email Lindsey Duoa (lduoa@cvnl.org) or call Lindsey at 707.565.8241

#SonomaCountyCOAD
People with Disabilities/Access & Functional Needs, Civic & Community Service
Families, Homeless, Immigrants, Refugees or Ethnic Groups, LGBT (Lesbian, Gay, Bisexual, Transgender), Low-income communities, Military/Veterans, Offenders/Ex-offenders, People with Disabilities, People with Health-based Concerns, Visitors & Travelers
Age Minimum (with Adult): 21+, Minimum Age:21+
Please wait...
Log in or Register
In order to register for this opportunity you must log in to an existing account or register to create a new account.
Signup with team
This link allows you to participate in this opportunity with a team. When you click on the link you will have the option to:
Choose an existing team you're already a member or captain of, or
Create a new team to sign up.
Signup Questions
Please respond to the following questions in order to signup for this opportunity:
Please wait...
E-mail